Plywood is an essential material in cabinet-making, widely appreciated for its strength, durability, and versatility. When embarking on a cabinet-building project, one crucial aspect to consider is the plywood's thickness. The right plywood thickness ensures that your cabinets are not only sturdy but also suitable for their intended purpose, be it in the kitchen, bathroom, or any other space. In this article, we'll delve into the factors that influence plywood thickness selection, the standard thickness options available, and how to make an informed decision for your specific cabinet needs.
Understanding Plywood Thickness for Cabinets
Before delving into the different thickness options, it's essential to understand the significance of plywood thickness in cabinet construction. The thickness determines the cabinet's overall strength and load-bearing capacity, making it a vital consideration for its longevity and performance.
Factors Affecting Plywood Thickness Selection
Several factors influence the choice of plywood thickness for cabinets. Let's take a look at each one: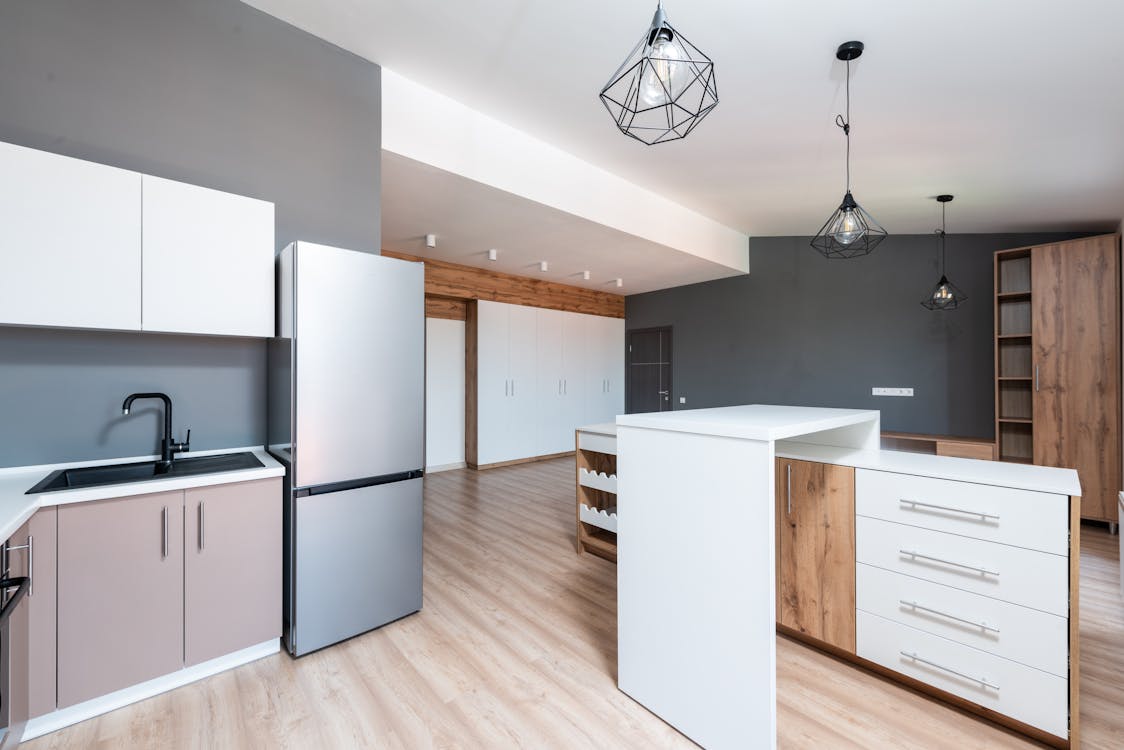 Cabinet Type and Construction
The type of cabinet you plan to build plays a crucial role in determining the plywood thickness. While wall-mounted cabinets may require thinner plywood, base cabinets and those intended for heavy storage might need thicker options.
Weight-Bearing Capacity
If your cabinets will carry heavy items like cookware, crockery, or electronic appliances, opting for a thicker plywood will ensure they can withstand the weight and resist sagging over time.
Budget and Cost-Effectiveness
Thicker plywood generally comes at a higher cost. It's essential to strike a balance between budget constraints and the required durability, making it crucial to find the optimal thickness that fits your budget.
Aesthetic Considerations
Thicker plywood can influence the appearance of your cabinets, affecting the edges and joints. Understanding how different thicknesses impact the overall aesthetics will help you make an informed decision.
Standard Plywood Thickness for Cabinets
Plywood is available in various thickness options, each with its own set of advantages and disadvantages.
Common Thickness Options
1/4 inch (6mm) plywood
1/2 inch (12mm) plywood
3/4 inch (18mm) plywood
Advantages and Disadvantages of Each Thickness
1/4 inch plywood: Lightweight and easy to work with, but less suitable for heavy loads.
1/2 inch plywood: Versatile and ideal for most cabinet types, balancing strength and weight.
3/4 inch plywood: Provides maximum durability and load-bearing capacity, but can be costlier.
Choosing the Right Plywood Thickness for Your Cabinets
Now that we've explored the different thickness options, let's discuss how to select the most appropriate plywood thickness for your cabinets.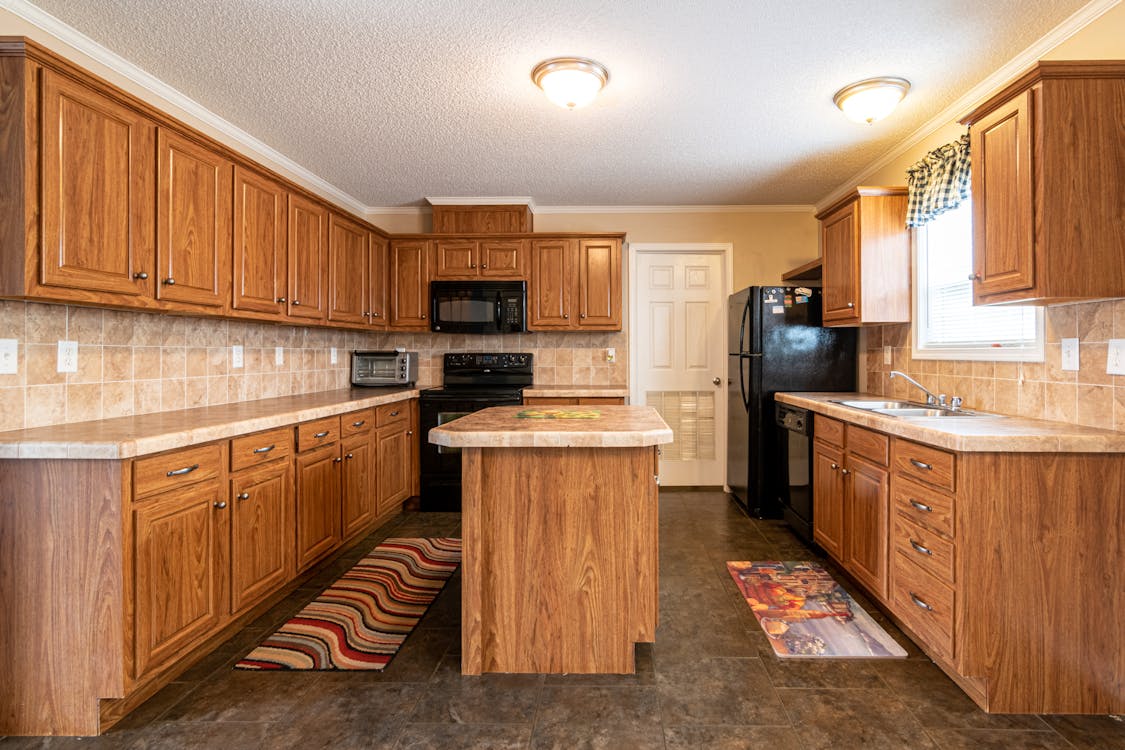 Steps to Determine the Appropriate Thickness
Identify the Purpose: Consider the intended use of the cabinet, whether it's for storage, display, or a specific function.
Evaluate Weight Requirements: Assess the items the cabinet will hold to gauge the required weight-bearing capacity.
Consider Aesthetics: Factor in the cabinet's design and the visual impact of different thicknesses.
Budget Considerations: Determine a budget range that aligns with your needs and preferences.
Taking Measurements and Calculations
To get precise dimensions, measure the cabinet's intended space and account for any additional elements, like door hinges or drawer slides. Calculate the material required based on these measurements.
Consulting with Professionals
Seek advice from experienced cabinet makers or contractors to gain valuable insights and ensure you make an informed decision.
The Importance of Plywood Quality
Beyond thickness, the overall quality of the plywood significantly impacts the performance and longevity of your cabinets.
Impact on Cabinet Durability and Longevity
High-quality plywood enhances the cabinet's resistance to wear and tear, ensuring it lasts for many years without structural issues.
Relation to Overall Cabinet Cost
Investing in better-quality plywood may initially seem costlier, but it can save you money in the long run by reducing maintenance and repair expenses.
Plywood Grades and Their Influence on Cabinets
Plywood comes in different grades, indicating its appearance and structural integrity.
Understanding Different Grades
A – Smooth and sanded surface, suitable for visible areas.
B – May have some minor imperfections, best for areas covered by veneer or paint.
C – Visible knots and imperfections, ideal for structural elements not seen in the final product.
Effects on Cabinet Appearance and Performance
Choosing the right grade ensures your cabinets achieve the desired visual appeal while meeting functional requirements.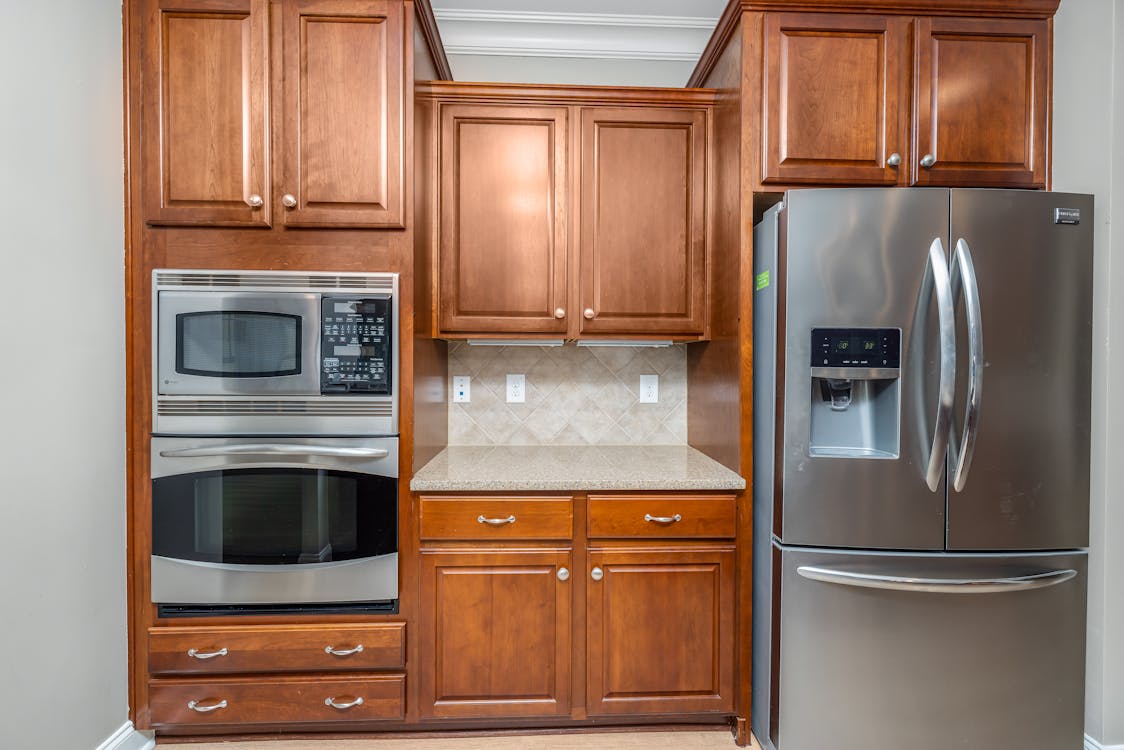 Best Practices for Working with Plywood for Cabinets
Working with plywood requires attention to detail and adherence to best practices.
Cutting and Handling Techniques
Using the appropriate tools and techniques when cutting and handling plywood ensures precise and clean results.
Avoiding Common Mistakes
Being aware of common pitfalls helps avoid costly errors during the cabinet-building process.
Plywood Alternatives for Kitchen Cabinets
While plywood is a popular choice, several other wood materials can be considered for kitchen cabinets.
Exploring Other Wood Materials
Medium Density Fiberboard (MDF)
Particleboard
Solid Wood
Considering Environmental Factors
When making the choice, think about the environmental impact of each material and its sustainability.
The Cheapest Wood for Kitchen Cabinets
When it comes to choosing the most budget-friendly option for kitchen cabinets, considering the cheapest wood for the project becomes paramount. While plywood is often a popular and cost-effective choice, other materials like Medium Density Fiberboard (MDF) and Particleboard can also be viable alternatives. MDF is made from wood fibers and resin, resulting in a smooth and uniform surface that is ideal for painting. On the other hand, Particleboard is composed of wood particles and resin, making it even more economical than plywood or MDF. However, it's crucial to remember that while these options may be more affordable, they may not offer the same level of durability as higher-quality wood materials. Careful consideration of your budget and requirements will help you strike the right balance between cost-effectiveness and the desired cabinet quality.
When aiming for the most budget-friendly wood for kitchen cabinets, it's essential to explore all available options to make an informed decision. Among the various materials, Particleboard stands out as one of the cheapest choices. Comprising of wood particles and resin, Particleboard offers a cost-effective solution without compromising on functionality. Its affordability makes it an attractive option for homeowners on a tight budget or for temporary housing solutions. Additionally, Particleboard is known for its smooth surface, making it suitable for cabinet interiors and hidden areas. However, it is worth noting that Particleboard may not be as durable as other wood materials, and it may be susceptible to water damage if not properly sealed and protected.
Cost-Effectiveness: Particleboard is notably more affordable compared to solid wood or plywood, making it an excellent option for those seeking budget-friendly kitchen cabinets.
Smooth Surface: Particleboard's even surface and lack of knots or imperfections make it suitable for cabinet interiors and areas not visible to the eye.
Water Resistance: While Particleboard can be cost-effective, it's crucial to apply proper sealing and protection to guard against potential water damage, as it may not be as resistant as plywood or solid wood options.
Please note that while Particleboard is a budget-friendly option, it is essential to assess the specific needs and expectations for your kitchen cabinets to ensure they meet both financial constraints and the desired level of quality and durability.
Selecting the right plywood thickness for your cabinets is a critical decision that influences their strength, durability, and overall performance. By understanding the factors that affect this choice, evaluating the standard thickness options, and considering the quality and grades of plywood, you can make a well-informed decision that aligns with your needs and budget.
For reliable and long-lasting cabinets, investing in the appropriate plywood thickness and quality is essential.